As any art lover knows well, art comes in many forms. Performance art mesmerizes us, hand-made art impresses us, and food-driven art fills our bellies (and our souls). If we stop and think about it, we're all art lovers—especially in Edmonds.
Edmonds is already well known for its vibrant arts scene. The holidays always offer an opportunity to take the art up a notch. Expect to see your favorite city by the Salish Sea transformed into a winter wonderland for art lovers of all ages. From festive decorations and twinkling lights strung all over town to special holiday-themed exhibits and performances, there's something to make everyone ooh and ahhh in Edmonds this holiday season, gifts included.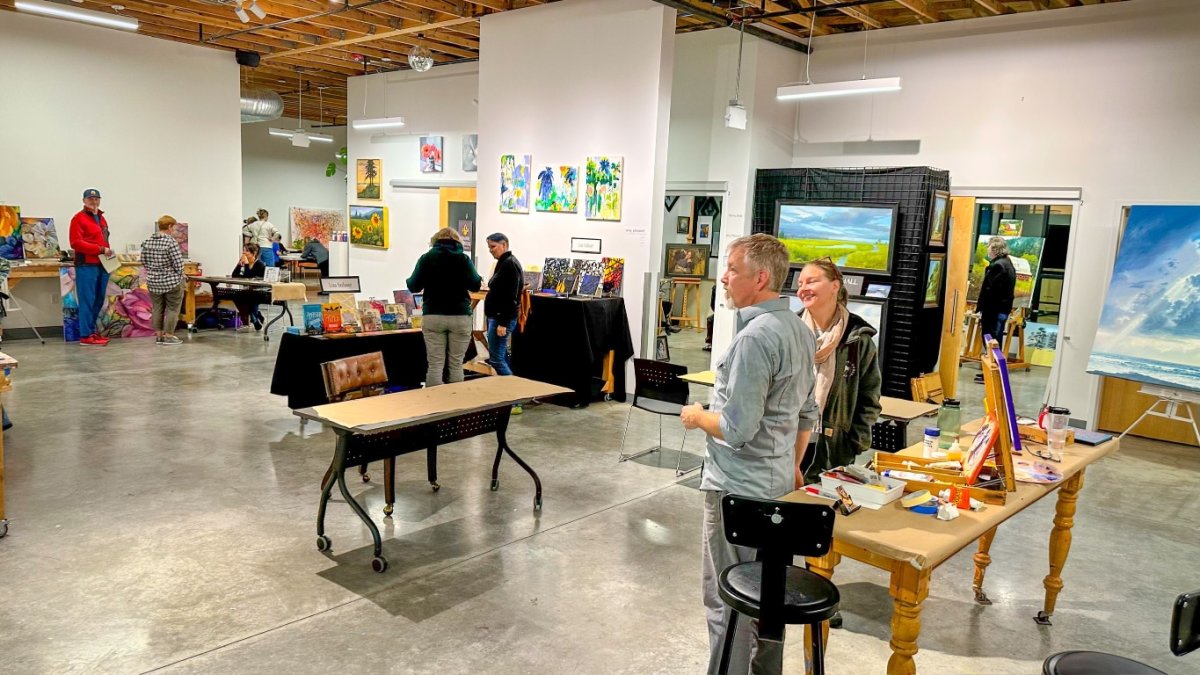 The Gifts
Let's start with your shopping list since that is always top of mind this time of year. Start with our Downtown Edmonds Holiday Guide Guide, which is about as full as Santa's belly on Christmas Eve, and add in:
If you're interested in investing in original art for yourself or someone you love, check out this list of studios in the city and contact the artists to see what holiday magic you can create together.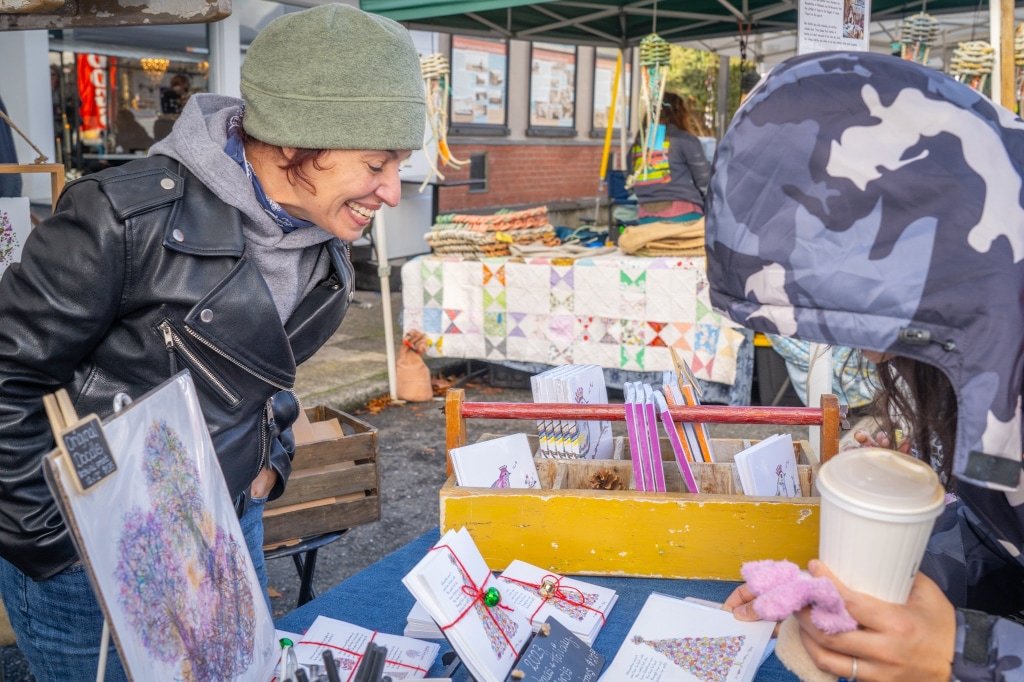 The Experiences
Hand-crafted art and foods will be on display throughout the holiday season at the Edmonds Holiday Market (check out our article about how to shop it and what to expect here).
If you want to point at pretty boats strung with lights and see how their captains can put together impressive holiday scenes on deck, check out Holiday On The Docks at the Edmonds Marina throughout December. And, if you're interested in dedicating a whole evening to strolling downtown to pick a new piece for you or someone you love, mark your calendar for the December Art Walk on the 21st.
While you're out and about, take a tour of artist-made wreaths hanging in windows all around downtown. You can also vote on your favorites (and purchase them!) until December 21st. Find the map and further instructions here.
One of our favorite things, which isn't necessarily holiday-specific, but does seem extra magical this time of year, is to walk down 4th Avenue after the sun sets with it's cold and dark and you're all bundled up. Located in the heart of Edmonds' Creative District, "Luminous Forest," a 2016 art installation by Seattle artist Iole Alessandrini comprised of 177 solar roadway lights on 4th Avenue North between Main and Daley, got its bulbs updated at this time last year. It feels like you're walking along life-size string lights. Grab a cocoa and tell us you don't feel warm and fuzzy inside just looking down the block at the in-ground orbs.
A cocoa walk down 4th is reason enough to come to town, especially since it leads you to the host of many of this season's main events, the Edmonds Center for The Arts.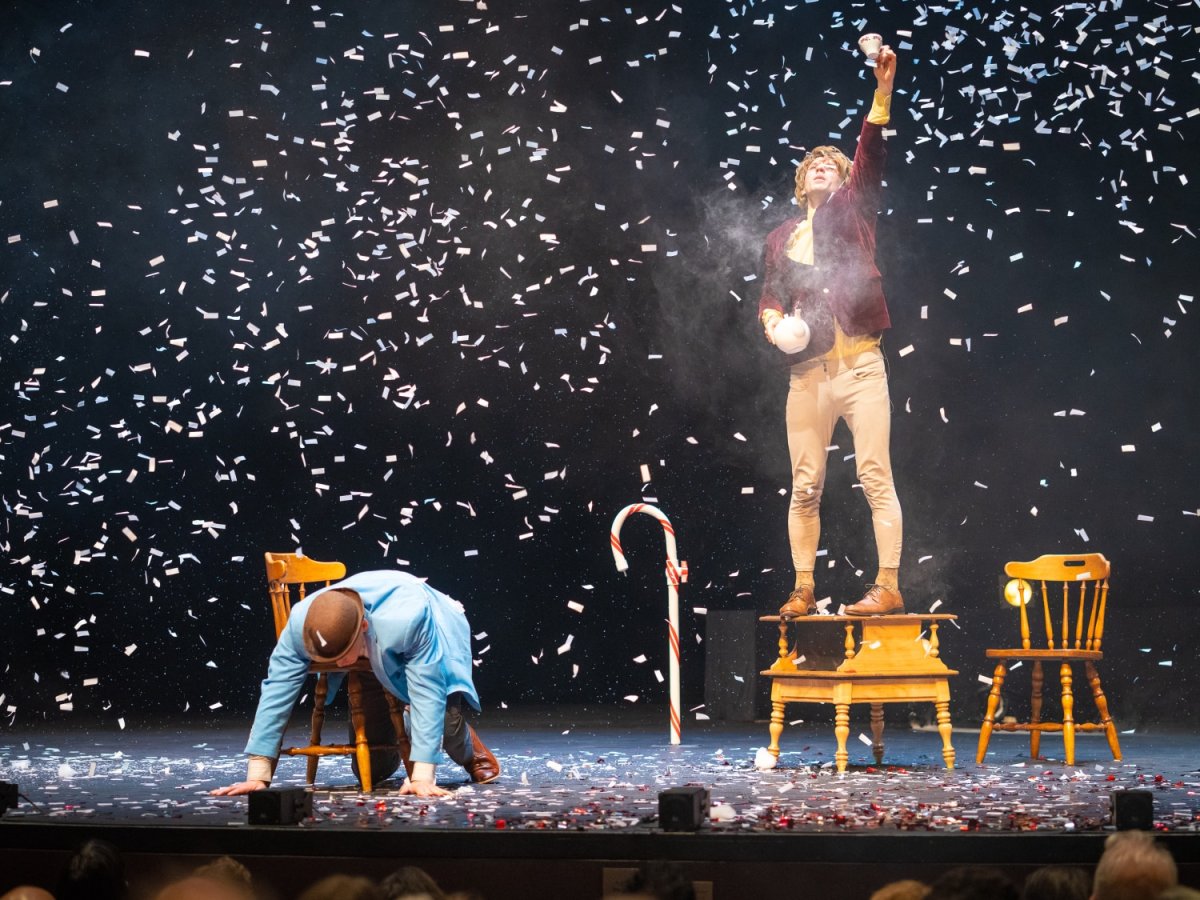 The Shows
The showsssss. Where do we begin? Our performance art scene comes more alive than ever during the holidays. We wrote a whole article about them, which includes more than twenty shows in Edmonds to add to your perfectly packed calendar.
We're talking The Nutcracker, multiple carolers and choirs, and classic holiday movies galore at the Edmonds Theater, which just celebrated its 100th birthday! Find the full lineup here and plan your eating and shopping around your show schedule.
A Few Tips
Whether you're looking for the perfect holiday gift, clinking glasses with the people you love, or immersing yourself in the arts in all your finery, Edmonds is the perfect place to be this holiday season.
Here are some additional tips for planning your holiday art adventure in Edmonds:
Give yourself plenty of time to explore the city's many art galleries and studios, and to veer off of your itinerary.

If parking is something you like to think about in advance, check out our map here.

Dress in warm layers—the weather can be unpredictable during the holidays and sometimes that means snow!

Take lots of photos and add the tag #edmondsholidays to your social media posts so we can see where your artful adventures take you.
Wishing you beautiful, artful experiences for the holidays and beyond!
Photos by Matt Hulbert