Without tooting our horn too much (toot toot!), it's safe to say Edmonds thrives all year round (Art! Dining! Views! Car show! Farmers market! Scarecrow Festival! More!), especially during the holidays.
We deck our halls, we jingle our bells, we set up donation drives, and we make sure Santa's available for family photos. You'll notice fragrant wreaths hanging on lamp posts, merry messages in shop windows, and probably an elf on a shelf here and there. And, whether you're ready for it or not—let's be real, we know some of you stay ready for it—Edmonds's ho-ho-holiday happenings are back, and they're merrier than ever.
To keep ourselves organized and give you the ultimate Edmonds holiday landing page, we created a website dedicated to all things magical and wintery. Bookmark it here.
You may want to start planning your time and getting a sense of what's in store for you this season. That's what this article will help you do. Bookmark it so you can save all the dates (and revisit them when you need a refresher).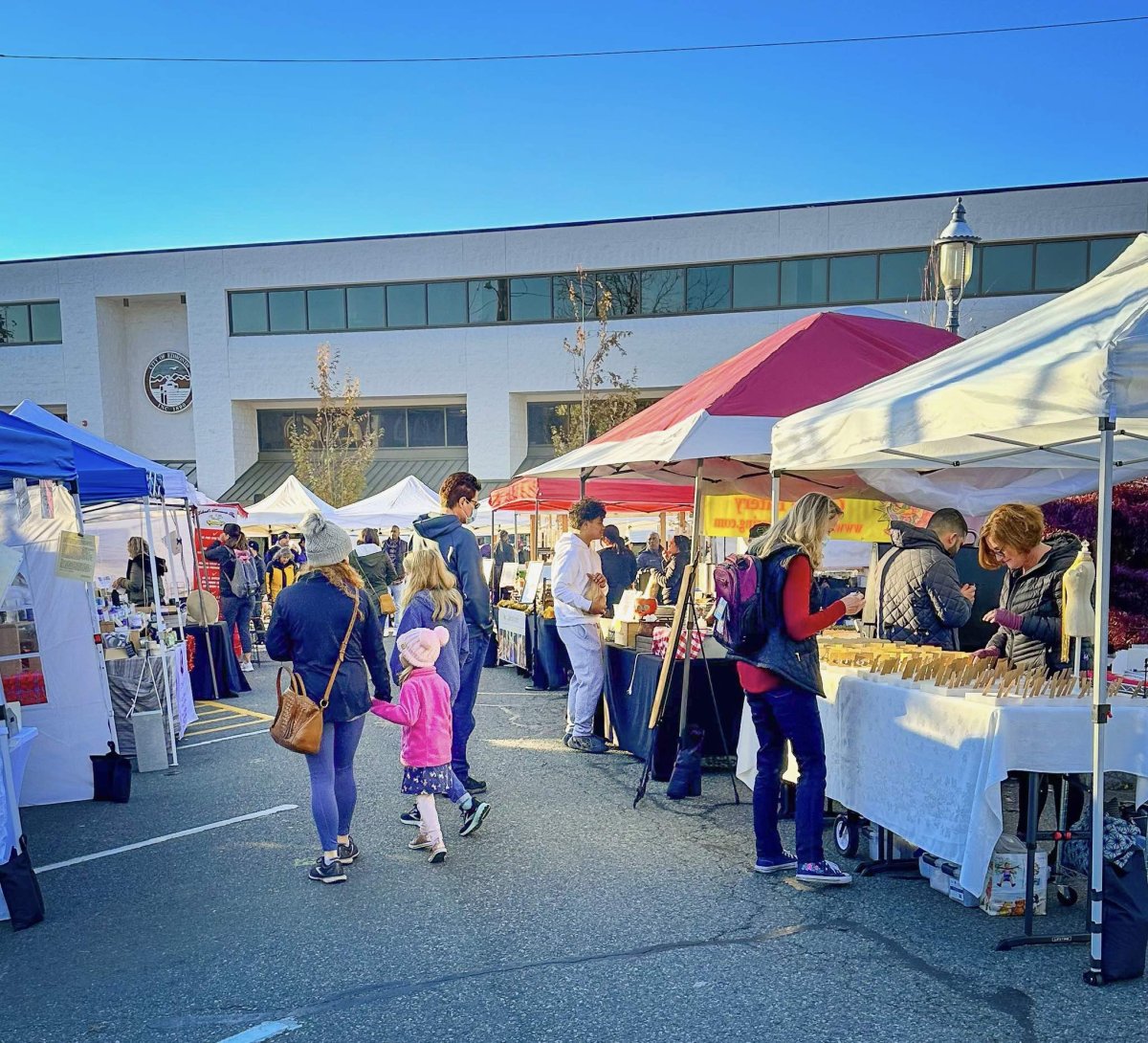 Edmonds Holiday Market
The Edmonds Holiday Market sets up in the same few blocks around 5th and Main downtown just a month or so after the Summer Market concludes. Expect gorgeous wreaths, seasonal blooms (cabbage flowers are so beautiful!) live music, and giftables galore. Check out the dates here, which include helpful guidance on parking, and we'll see you out in the streets.
We also compiled a list of our other local markets. Find that here.
First Dibs, November 18
Kick off the season downtown with First Dibs, a festive and fun shopping event that features exclusive discounts and, of course, wine! You're busy from 5-8pm on Saturday, November 18. You'll be strolling shops, sipping wine from a commemorative glass, and learning about specials you won't get to take advantage of again until next year. If you're sipping, wine tickets will need to be pre-purchased, and all proceeds will go to Washington Kids in Transition. More into mocktails or underage? Just show up!
Be sure to check out the Downtown Edmonds Gift Guide to get you excited!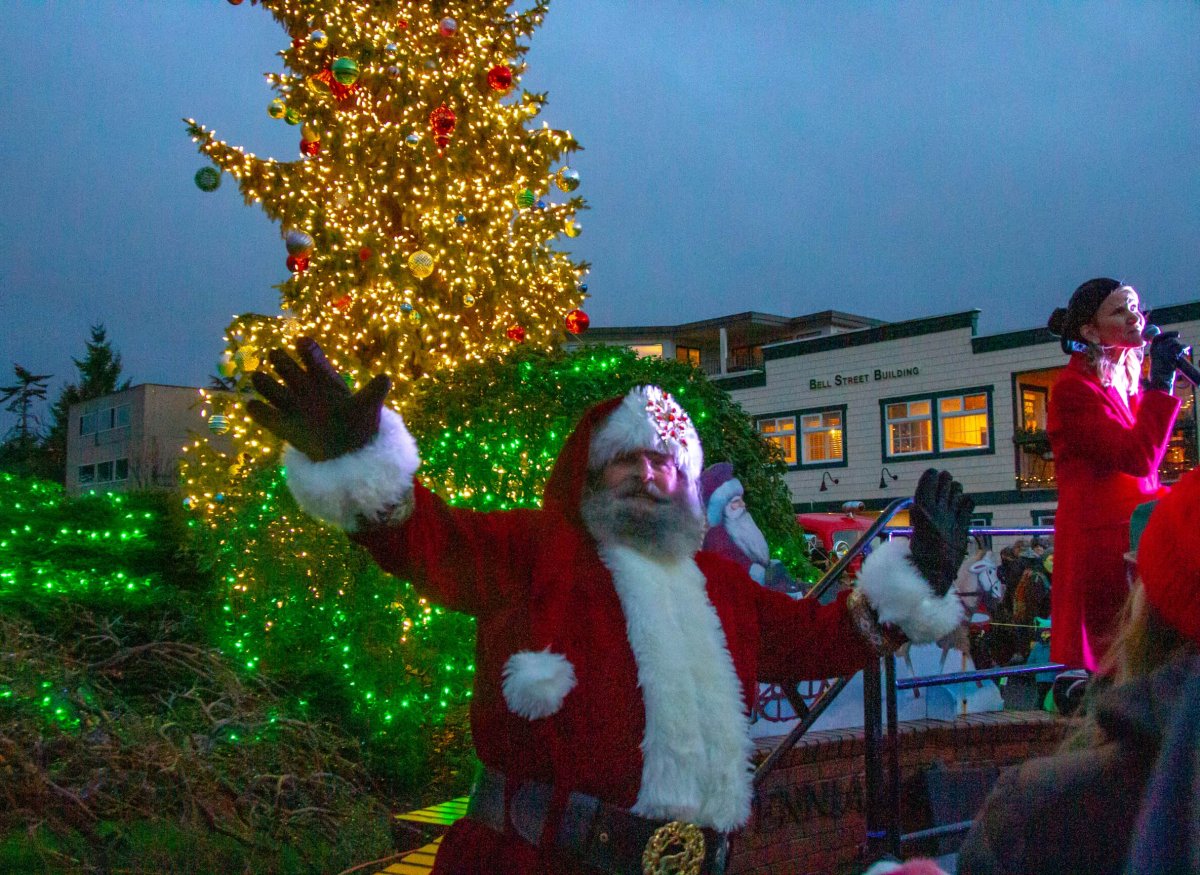 Tree Lighting
Join us at Centennial Plaza (5th Avenue N & Bell Street) the Saturday after Thanksgiving for the Edmonds Chamber of Commerce's Tree Lighting Ceremony, sponsored by Comstock Jewelers. The fun kicks off at 3pm with treats, beverages (hot apple cider will be sponsored by Workhorse Coworking again this year!), a live Santa, and donation drives.
Holiday On The Docks
Head down to The Port of Edmonds Marina (336 Admiral Way), warm drink in hand December 2nd through January 3rd to point at boats atwinkle and decked out in holiday decorations. Show us your favorites by adding #edmondsholidays to your social posts showing off the beautiful vessels!
Holiday Night at The Marina
Make sure you return to the Marina on Thursday, December 14th from 6-8pm to sway to live music, pose for pictures with Santa, and munch on treats. This is a FREE holiday celebration for the community in the Mary Lou Block Public Plaza (458 Admiral Way), so bundle up and come ready to celebrate the city you hold dear!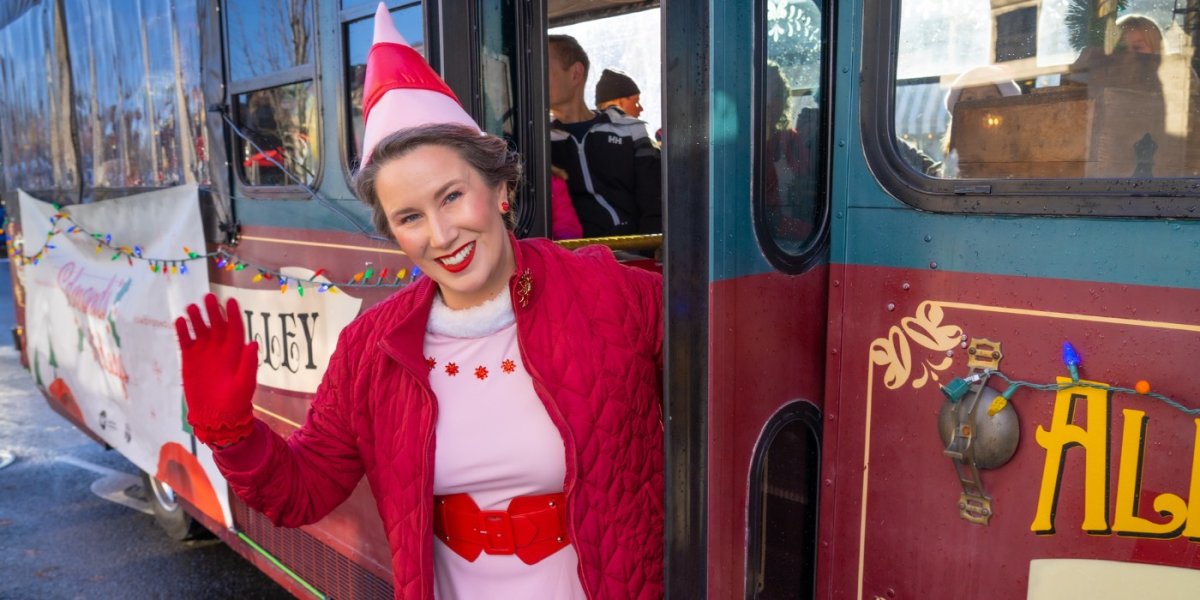 Holiday Trolley + Emily The Elf
The Holiday Trolley featuring Emily The Elf has become one of our favorite city traditions. Both return for their ninth year in a row. Grab the kids, the relatives, and the out-of-town friends to tour the town in tinsel-ed style. It's FREE for all. Emily the Elf will spread cheer and fun tidbits about our historic seaside city while you take in the sights and sounds of the season. The trolley comes by every thirty minutes, so you'll have plenty of opportunities to catch it. Hop off and stroll, get back on, and spend the day playing in between shopping, eating, and sipping! You can find the trolley map and dates here.
Festive Drink Bingo
The Holiday Trolly's younger sibling, Festive Drink Bingo, is back for its fourth year of fun. Check 20+ participating bars and restaurants downtown Edmonds for everything from pumpkin-spiced cocktails to minty whipped cocoas—and everything in between. The rules are simple: Nab a card from one of the participating bars or restaurants, purchase a drink (takeout counts), ask for a stamp, and enter to win prizes! For the complete list of who's in this year (along with their special creations), keep hitting refresh on edmondsholidays.com.
Wreath Walk
Keep your eyes peeled as you're touring around to see all the wreaths our downtown businesses have used their creative visions to put together. Created by Art Walk Edmonds, the Wreath Walk features the work of local artists. Wreaths are hung in downtown storefronts, adding even more holiday cheer to the streets for the holiday shopping season.
Santa Claus Is Coming To Town
The big guy in the suit is also back, probably for his infinity-ith year, but we'd have to check our list twice on that last bit. He'll be in a few places around town, and you (and your kiddos or grandkiddos) can send their lists off to him by snail mail by slipping letters into the red mailbox outside of the Log Cabin Visitors Center at 5th & Bell. Expect a response from one of his elves if you get your requests written and sent by December 13.
You have lots to attend to around town over the next several weeks, so we expect to see a lot of you and your family. Add #edmondsholidays to your posts on social media so we can sneak a peek at all the fun you're having and send you warm wishes for a happy holiday!
Photos by Matt Hulbert, Santa photo by Janine Harles