As if you needed more reasons to come to Edmonds, September brings with it a few epic weekends of events. Keep scrolling to learn about the happenings this month that are sure to please at least one member of your crew.
Need some ideas that are less specifically time-bound? No sweat. We'd never leave you hanging and have an idea of something you can do that's a little less date-dependent at the bottom of this list.
From featured fowl to practiced performers, classic cars, "Próst!"s shouted with mugs lifted aloft, and special sea mammals, there's a lot to explore in Edmonds this September.
Puget Sound Bird Fest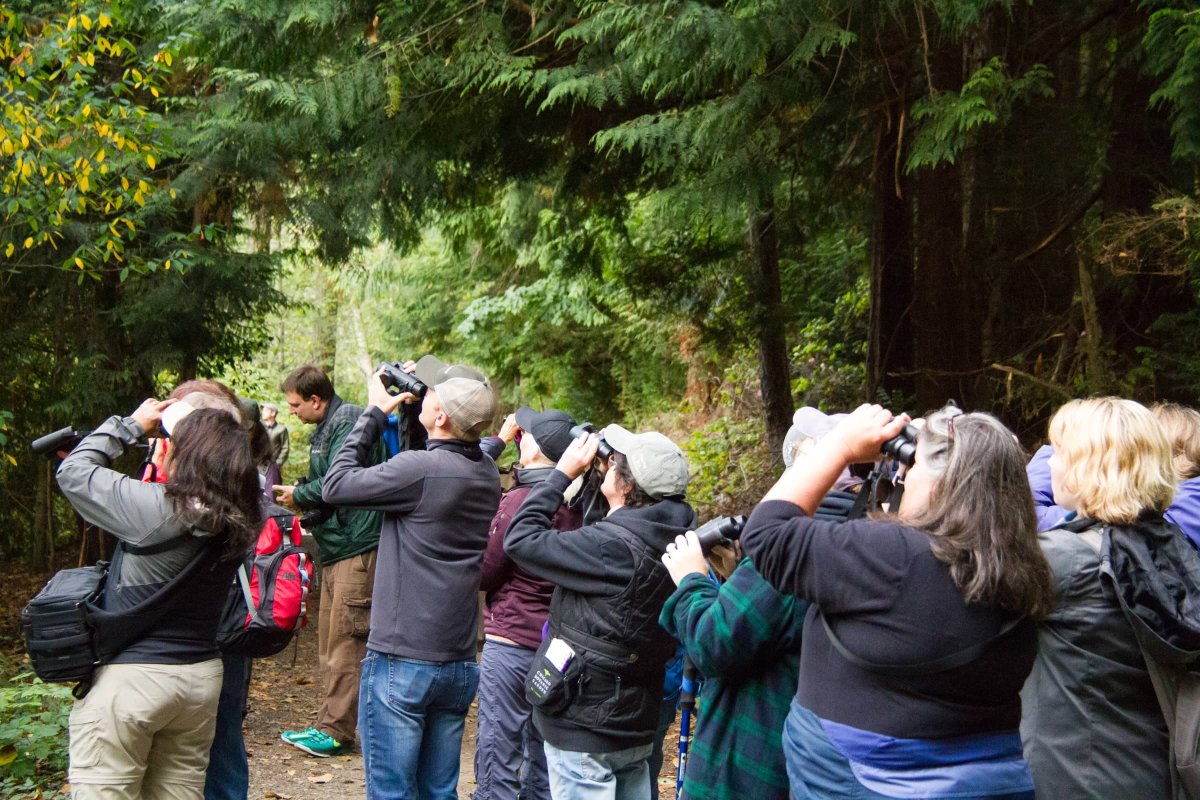 Break out the binocs and head to Edmonds for the 19th annual Puget Sound Bird Fest that celebrates nature and its feathered friends September 9-10.
What makes this event so special? Many things, including:
Presentations from local authors, artists, scientists, and naturalists

Educational exhibits, optics, and bird-themed art for sale

Kids activities: An owl pellet dissection, crafts, games, and hands-on exploration

The event's annual photo contest: Vote for your favorites!

Guided walks and viewing stations

A boat cruise

A native plant sale

And much more
The celebration kicks off on Saturday with early-morning guided walks offered by the Pilchuck Audubon Society and concludes with an optional Sunday boat cruise.
Many Bird Fest activities are free and open to the public. Most field activities require a small fee and pre-registration. Head to the Puget Sound Bird Fest's page here to learn about the winner of this year's poster contest, see the full event schedule, and plan your weekend in Edmonds!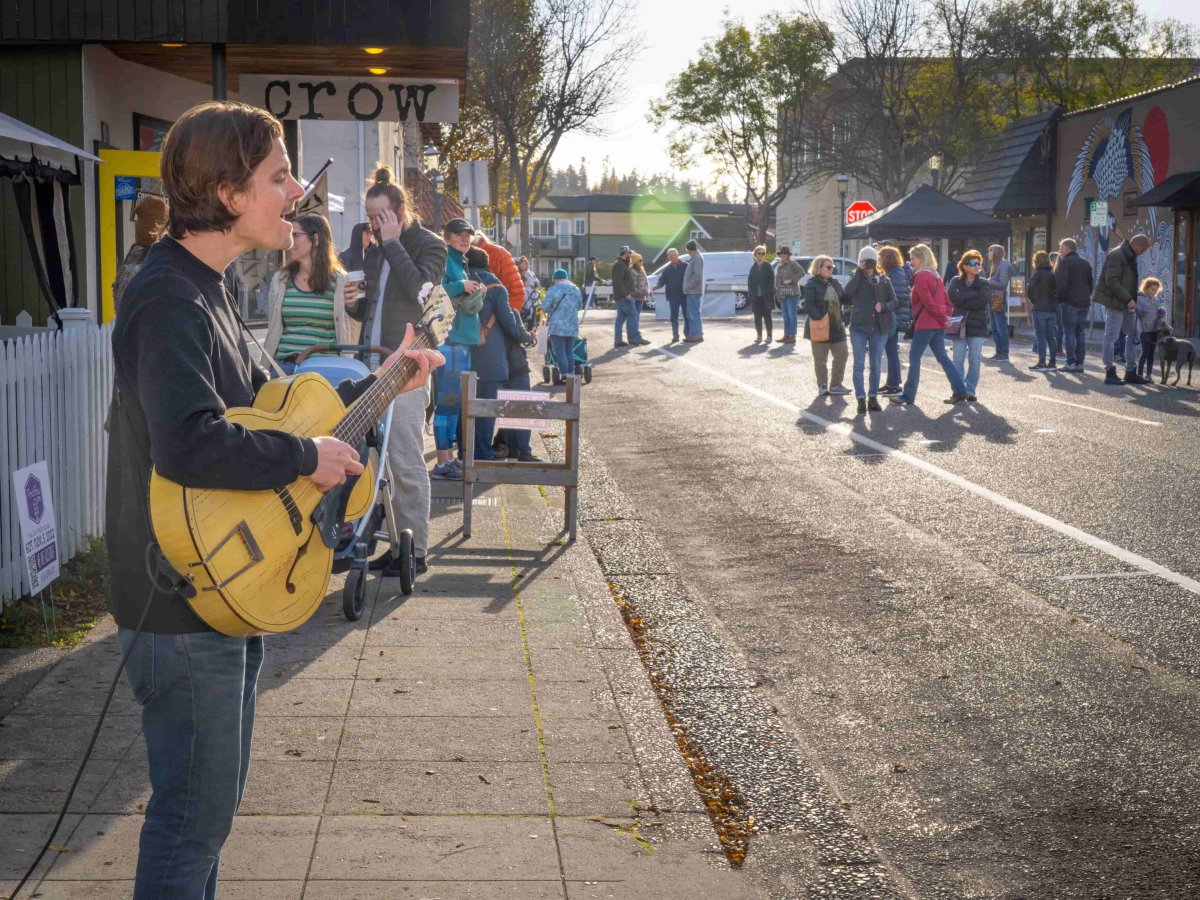 PorchFest Edmonds
On the same September weekend as Bird Fest, PorchFest is back for its sophomore showing on September 9th! This year, there will be more hosts and performers, staggered start times, an acoustic corridor, and increased snack options.
Whether you offer your porch, turn your ear toward tunes coming from a nearby alley while you're hunting for an aviary, or perform yourself, you'll love this fun, family (plus Fido)-friendly, and FREE community event.
PorchFest is sponsored by the City of Edmonds' Reimagining Neighborhoods and Streets program, which encourages people to activate their streets to build community and promote local businesses.
Which streets, you ask? These (<-- Check out this year's map).
2022 was the Fest's inaugural year, and 2023 brings with it more performers and more porches, along with yards, alleys, streets, and sidewalks to bring the community together while promoting the arts. You'll hear all types of performances, including spoken word, choruses, dance, bands, and more. Make a day of it!
While you're out, stop into one of the dozen participating shops offering up to 70% off during the Edmonds Brouhaha, downtown's annual backroom blowout and sidewalk sale. Find the full list here, and we'll see you at the Fest.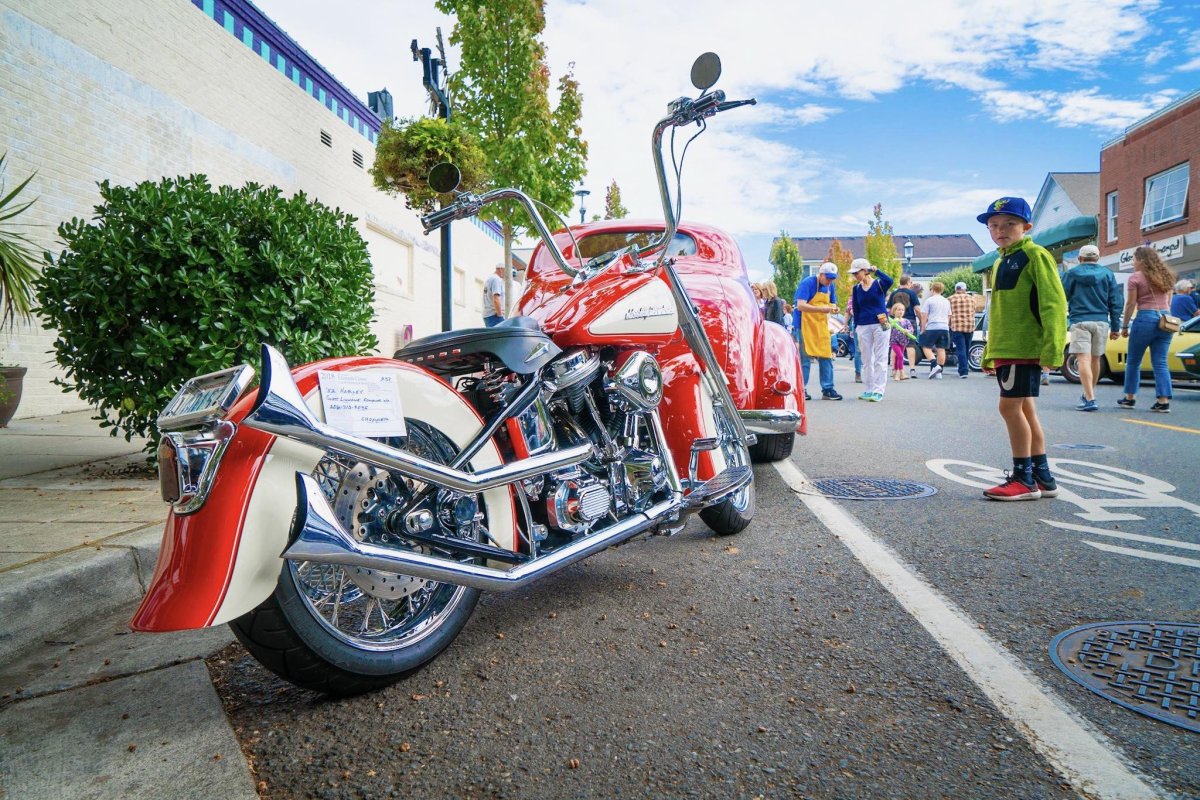 The Edmonds Classic Car & Motorcycle Show
The day after the PorchFest, September 10th, downtown Edmonds streets will remain closed for the annual Classic Car & Motorcycle Show, which is expected to attract 8,000+ spectators to appreciate over 250+ classic two and four-wheeled vehicles.
The event runs from 10am-4pm, with an awards ceremony at the Fountain at 3:30pm.
While pups are encouraged for PorchFest, give them fresh water, a few treats, and a day to recover during the car show. The Classic Car & Motorcycle Show is a no-dogs event.
Come early to enjoy a free pancake breakfast at North Sound Community Church at 4th Ave N & Bell St. from 9am-1pm. And, new this year: Spend $1 to vote for your favorite cars, which raises money for the Edmonds 4th of July celebration.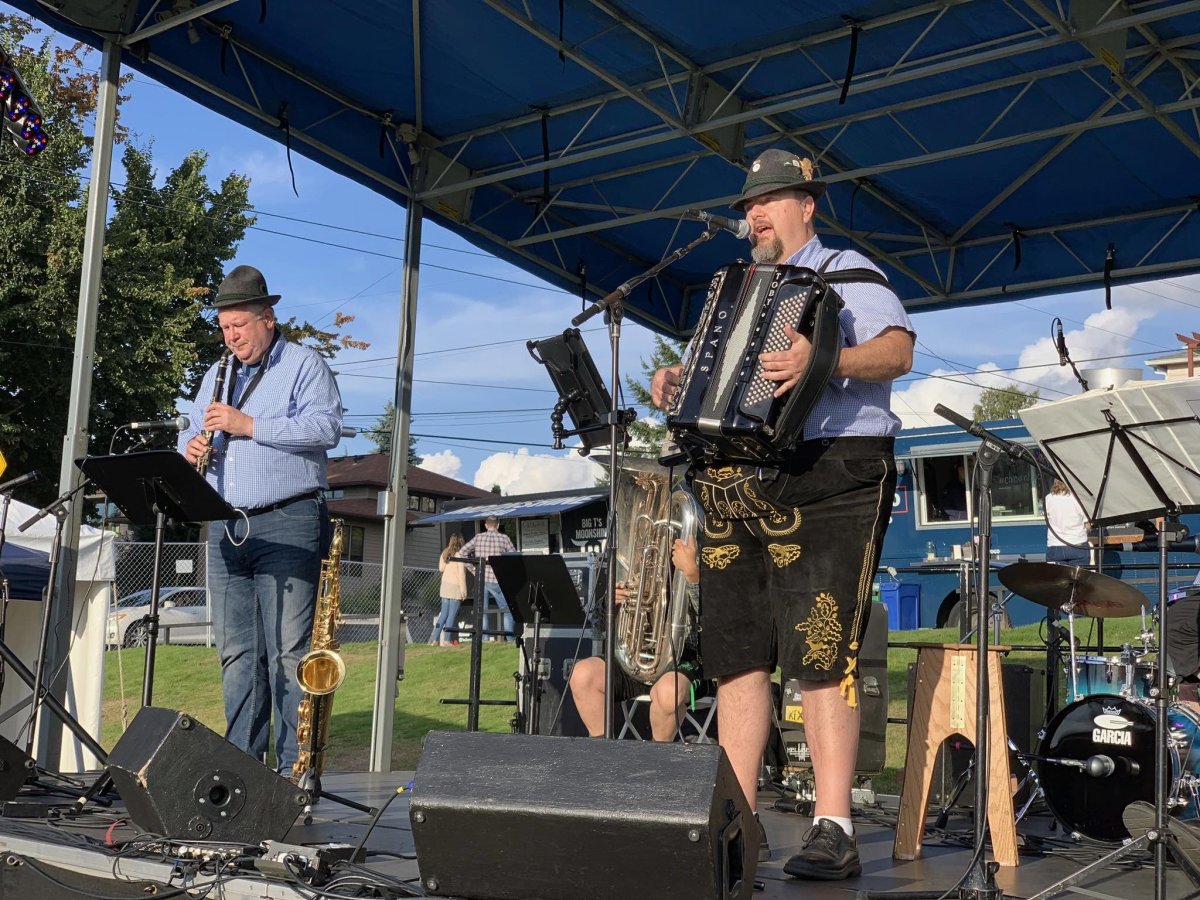 Edmonds Rotary Oktoberfest
Our favorite event that's named for October but actually occurs in September is coming back to Frances Anderson Center the weekend of September 15th and 16th. The Edmonds Rotary Oktoberfest promises family fun, flowing brewskis, food trucks, live music, and more. Keep your eye on their website for updates, and start planning your time in town accordingly.
Edmonds Art Studio Tour
You can't exactly take your beers to go, but you can visit Oktoberfest before embarking on a self-guided tour of Edmonds art studios. This year's Edmonds Art Studio Tour is also September 16-17 and offers the once-a-year opportunity to peek inside the private creative spaces of some of the artists who call Edmonds home. You can watch your favorite artists at work, add to your personal collection, and ask questions. Grab a map and see where you land!
Art Walk Edmonds
On September 21st, find your way to your favorite city by the Salish Sea for Edmonds's monthly Art Walk. Not only will artists be featured all month long, but the third Thursday of every month sees businesses hosting open houses from 5-8pm. Grab your favorite people and come on down!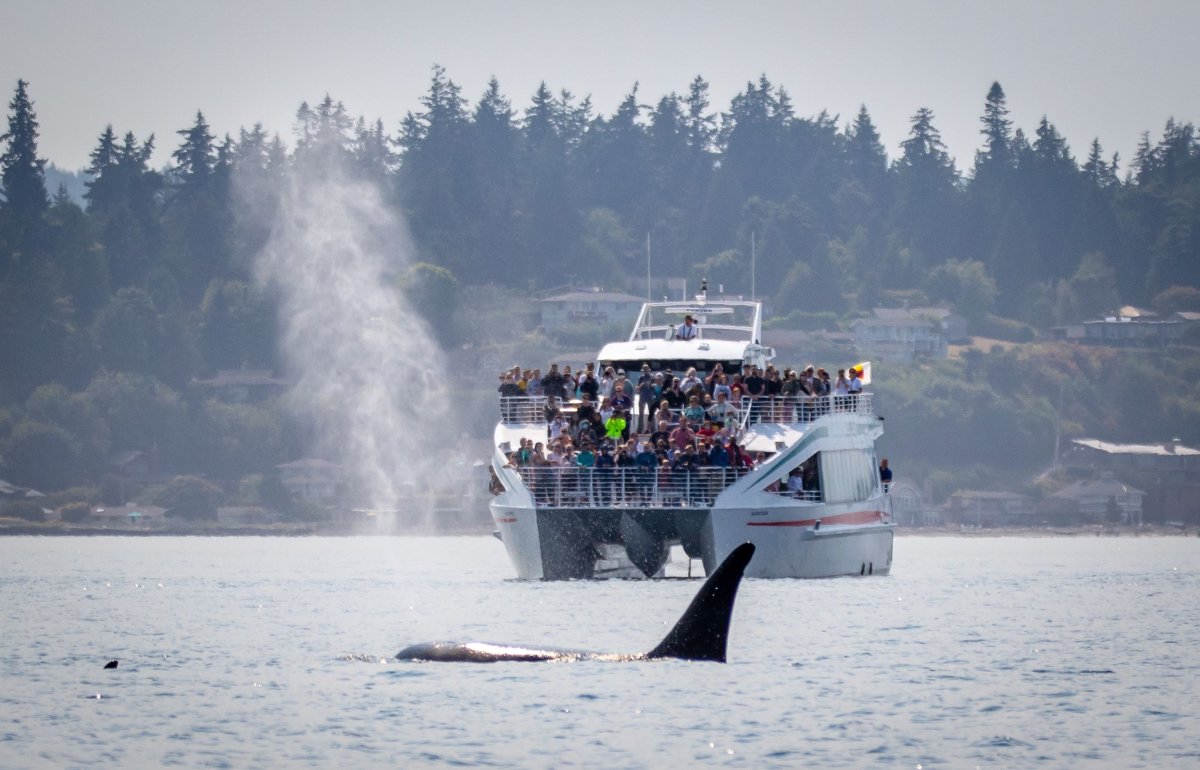 Edmonds Whale Watching
If you're looking for something special to do in September that involves more flexible dates, consider booking yourself on a whale-watching tour with Puget Sound Express. One of the few outfitters that guarantee sea mammal sightings, Puget Sound Express departs right from the Edmonds Marina at 9:30am every day.
Prepare for a 4-5-hour tour in a comfortable boat that has two bathrooms, maps tracking your route, snacks, drinks, and more. They also offer boxed lunches on board that are available for pre-order. Whale sightings and full bellies? Sounds like a great day to us!
For pricing, availability, and what you might see, check out the Puget Sound Express website here.
With its continued warm climes and fewer crowds following Labor Day, September is one of our favorite months of the year. Can you tell? We've scheduled all the fun during back-to-school month and we want to see you around the city! Tag us in your posts at all of the events you can handle—we're @exploreedmondswa on Instagram and Facebook—and we'll reshare your late summer fun on our stories.
Photos by Matt Hulbert, Bird Fest photo by Janine Harles